For many, this is an uncomfortable topic, for others, we don't know what to do if we know someone struggling, or we don't know if they're struggling. It's a big problem, but there are resources to help talk you through it. For those struggling, don't worry, it's a website, you can seek help here anonymously, browse and look for helpful resources. 
Watch/listen to these hand-selected talks, Q&A's and training videos.
Some books to help you understand the topic in greater depth.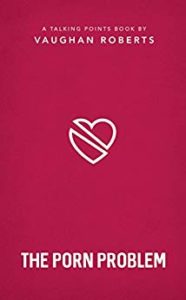 A word often not talked about in public but not a topic that should be overlooked. What this short book will do is introduce you to the history, the ugliness and the slavery porn can bring to people. It concludes about finding freedom and what life is like and how to help others. The book often sells out quite quickly (not surprised!) 
Tim exposes the lies and deceptions of porn, inviting us to be free, and showing how this can be achieved.
Tim Chester wrote this book out of his own struggles and his battle for change. You may be a new Christian struggling with the change, an older Christian who feels like a hypocrite and wants to lift the burdens. Or a Christian who's fallen into sin in a big way and is trying to find their way to get back on track. This is your book.
Other helpful resources to help you on your way.