Evidence from brain psychology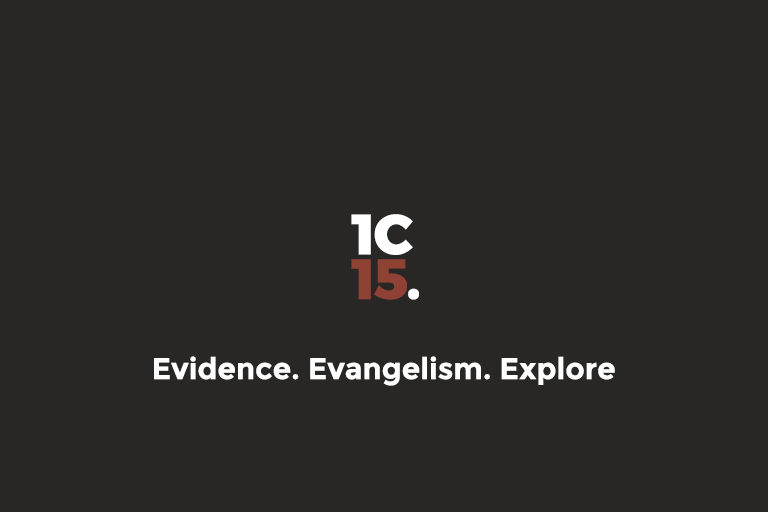 Reading Time:
3
minutes
Wilder Penfield
Studies in brain research is building a case for dualism and perhaps even life beyond the grave. Wilder Penfield, often seen as the father of modern neurosurgery, "mapped" the brain during surgery by electrically probing certain areas while the patient was fully conscious. He was able to do this by using only a local anaesthetic because the brain itself feels no pain. By probing these areas, Penfile could cause the patient to move their arms or legs, turn his head or eyes, talk or swallow. But fascinatingly, the patient would "invariably" respond by saying "I didn't do that. You did." Or sometimes, if the right arm was moved, the individual would reach over with his left arm in order to stop his right arm from moving. [1] Yet despite all this, no matter what Penfield did, even in the cerebral cortex (which is where the highest level of human consciousness is located), he testified "There is no place… where electrical stimulation will cause a patient to believe or decide." This was a critical blow to Penfields materialism worldview, his own research contradicted what he wanted to be true. [2] 
Roger Sperry
In the 1960's, Roger Sperry did much to validate the findings of Penfield. Sperry and associates researched the differences between the right and left hemispheres of the brain. Their discoveries told them that the mind has causal power independent of the brain activity. Sperry concluded from his work that materialism was false, however, despite seeing the brain and mind as separate, he does not believe this leads to the conclusion of life after death. But what he does note is that there is a shift in neuroscience, in which may scientists think that the latest research coming out all the time indicates scientific evidence for an independent mind. 
Sir John Eccles
Distinguished neurobiologist also features in the discussion after an independent mind. He agrees that materialism cannot explain the scientific data and therefore states, "We do have mental events before they are converted into brain events. The minister materialist thinks that the mental events are simply derivative of aspects of nerve endings. But there is no evidence for this whatsoever." For this reason he further adds, "I hope very much that we are recovering from the long deep depression of materialist monism." [3]  
Hans Kornhuber
German neurophysiologist Kornhuber and his associates demonstrated that the way we think changes the neuronal activity of the brain. "His experiments reveal that simply by thinking, one can will action that is not initiated by external stimuli." [4]
Richard M. Restak
Neurophysiologist Restak abandoned mind/brain identity theory due to his own research that of scientists such as Kornhuber. Restak realised that, since willed action cannot be localised in any particular brain area, this introduces a radical means of understanding the interrelation between mind and brain. He even boldly proclaimed that these results in brain research are as influential in how own area as Einstein's were in physics. [5] 
Benjamin Libet
Scientist Libet demonstrated that there was a delay between an electrical impulse's being applied to the skin, it's reaching the cerebral cortex, and the self-conscious perception of it by the person. This research suggests strongly that the self is more than just neuronal machinery that reacts to the stimuli as it receives them. [6]
Laurence Wood
Wood argues that all of this data is "so remarkable that many brain scientists have been compelled to postulate the existence of an immaterial mind, even though they may not embrace a belief in an after-life." [7]
So we know from a wide range of experts, abandoning their materialistic views is a given with the data results and I feel what Penfield states here best sums it up "for my own party after years of striving to explain the mind on the basis of brain action alone, I have come to the conclusion that it is simpler (and far easier to be logical) if one adopts the hypothesis that out bring does consist of two fundamental elements." [8]
So how's all this relevant to NDE research?
Well it lends support to dualism (material body and immaterial soul world)
It also may have discovered the physical link to NDE's via their research
Sources
Wilder Penfield, The Mystery of the Mind: A Critical Study of Consciousness and the Human Brain (Princeton, NJ: Princeton University, 1975), p76-77
Wilder Penfield, The Mystery of the Mind: A Critical Study of Consciousness and the Human Brain (Princeton, NJ: Princeton University, 1975), p77-78
Sir John Eccles, "Modern Biology and the Turn to Belief in God," The Intellectuals speak Out About God, ed. Roy Abraham Varghese (Chicago: Regnery Gateway, 1984), p 47 – 50.
Laurence W. Wood, "Recent Brain Research and the Mind-body dilemma," the Asbury theological Journal, vol. 41, no. 1 (1986), p60
Laurence W. Wood, "Recent Brain Research and the Mind-body dilemma," the Asbury theological Journal, vol. 41, no. 1 (1986), p60
Laurence W. Wood, "Recent Brain Research and the Mind-body dilemma," the Asbury theological Journal, vol. 41, no. 1 (1986), p60-61
Laurence W. Wood, "Recent Brain Research and the Mind-body dilemma," the Asbury theological Journal, vol. 41, no. 1 (1986), p72
Penfield, The Mystery of the Mind, p80