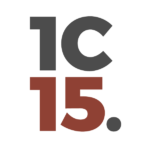 The Reliability Of The New Testament
Big topic, many questions, well hopefully this is a start for you.
External evidence: Evidence from outside Biblical sources supporting the Bible
Internal Evidence: Internal signs of consistency which are complex and reinforce the integrity of the authors
Textual Criticism: Investigation the reliability of the transmission of the Bible
Oral Tradition: Investigating the gap from the resurrection the the written Bible
Inspiration: How God worked with the New Testament writers to give us the correct message
The Canon: Understanding how the 27 books were assembled
Early Church Councils: The early church meetings and what they really discussed
Gospels Background: Investigating Gospel additional details
New Testament books: Each New Testament book and the case for their reliability
Rejected Books: The books that never made it into the Bible and why
What evidence is there from non-Christian sources?
What do heretical/non-canonical works tell us about Christianity?
Does Archaeology Support the Bible?
A* or F? Do the Gospel authors know 1st century Geography?
Does the New Testament sound like an ancient fable?
The New Testament authors eyewitness accounts combine to validate the text
Hundreds of examples of Fulfilled Prophecy
How do we find out what the original Bible said?
Where the Biblical scribes any good?
How many copies exist and how large is the time gap?
How significant are the differences between the copies?
How long were the manuscripts in use?
When was it ever possible to change the manuscripts?
A. Resurrection to bible: How big's the gap?
B. What is the New Testaments Oral-Tradition?
C. Paul, the Skeleton Key
D. Pre-New Testament verbal-Creeds
E. The passing of Christian beliefs
A. Inspiration: What it is
B. How do you get such an inspired text?
C. Basinger & Basinger's rebuttal: The problem of evil
D. Authority of scripture
What is The bible & why's it here?
Closing the Old Testament
Why did the New Testament happen?
What is the New Testament Canon?
First hints of a building New Testament "scriptures" canon
Why did the Canon need to come about?
Early Canonical book lists & quotations
What really happened at the Council of Nicaea
John and its relationship to the Synoptics
Anonymous authorship in antiquity?
Authorship, dating & canonical inclusion
The Gospel according to Matthew
The Gospel according to Mark
The Gospel according to Luke
The Gospel according to John
Letter to the Corinthians (1)
Letter to the Corinthians (2)
The letter to the Galatians
The letter to the Ephesians
The letter to the Philippians
The letter to the Colossians
The letter to the Thessalonians (1)
The letter to the Thessalonians (2)
The letter to Timothy (1)
The letter to Timothy (2)
The letter to the Hebrews
The Book of Revelation (Apocalypse of John)
Second Apocalypse of James
First Apocalypse of James
Gnostic Apocalypse of Peter
Book of Thomas the Contender
Book of the Resurrection of Christ by Bartholomew the Apostle
Second treatise of the Great Seth
Holy Book of the Great Invisible Spirit
Arabic Gospel of the Infancy of the Saviour
History of Joseph the Carpenter
Epistle to the Laodiceans