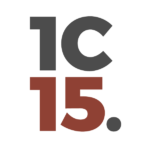 A barrier for many, not always because they don't see a miracle, but because the concept seems impossible. Here first there are articles on whether miracles can be considered, some Q&A on common questions as well as modern evidences. Yup, modern evidences. These modern evidences are more of additions, since, for the resurrection of Jesus we just need to philosophically establish they could be possible and if God exists, very possible if God so desires.
What about other religions' big miracles?
Why doesn't God give us miracles today so we'd know he exists?
Why do we see so few miracles today?
Rebuttal of repeatable miracles
Should we rely on prayer and not use medical technology? No.
Why do these miracle outbreaks happen in underdeveloped countries?
Double Blind Prayer Experiments
What do the doctors think about miracles?
Modern miracles: Introduction
Case Report
Gastroparesis healing: 16 years of a chronic syndrome resolved after proximal intercessory prayer
Case report
Instantaneous resolution of juvenile macular degeneration blindness after proximal intercessory prayer
Duane Miller
Man hears again
Delia Knox: :Walking again
Sudden disappearance of brain tumour
Girl incurable brain tumour
Death & Jeff Markin
A dead man now alive after prognosis and blackening of skin
Barbara Cummiskey Snyder
Healed From Multiple Sclerosis
Dr. Candy G Brown & Mozambique
Miracles Vol 1 & 2
Craig Keener
Case For Miracles
Lee Strobel
Hume's Abject Failure
John Earman
In Defence of Miracles
Doug Geivett & Gary Habermas
Physicians Untold Stories
Scott Kolbaba