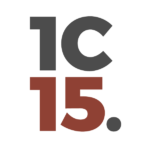 Any responses to objections I write about will be displayed here as well as any resources I come across. This could be podcasts, apologetics conferences etc. As well as this, I'm aiming to do a weekly "here's some interesting stuff" post from Easter onwards, whether that be a podcast, Youtube video, debate etc.  It should be noted that pre-existing content prior to the blog is found elsewhere on the site.
So in summary: Faith defending, resources & highlights of the week.
Reading Time: 6 minutes I was asked recently If I'd done anything on the Old Testament. It's a big topic, so I haven't, it is beyond my current scope. But! I've put together a list of resources if you wanted to get started on the topic!
Read More »
Have a question about an article? Is there a topic you wish you had an article on? Contact me here! (especially corrections as my spelling less than perfect)!