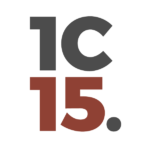 Any responses to objections I write about will be displayed here as well as any resources I come across. This could be podcasts, apologetics conferences etc. As well as this, I'm aiming to do a weekly "here's some interesting stuff" post from Easter onwards, whether that be a podcast, Youtube video, debate etc.  It should be noted that pre-existing content prior to the blog is found elsewhere on the site.
So in summary: Faith defending, resources & highlights of the week.
Reading Time: 26 minutes This is a book I've heard about here and there, plus I have a friend whose very invested in Enoch! so I thought.. Well what are the reasons it is not in the Bible? Do people only want it in because it feels it plugs gaps? (eek!). Here's 19 reasons it is not in Our Bible and shouldn't be in any Bibles! Some of the reasons are pretty tame or minimal, others are severe criticisms of 1 Enoch's validity. Enjoy!
Read More »
Have a question about an article? Is there a topic you wish you had an article on? Contact me here! (especially corrections as my spelling less than perfect)!