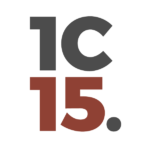 The Resurrection Of Jesus Christ
A step by step article guide to the resurrection. Over the years I've put together an argument from start to end giving the christian a defence for the resurrection. Here there's methodology (how you determine evidence), the evidence itself as well as opposing theories. I conclude this with ways you can score theories based on historical and philosophical methods (A scorecard for rating and determining the resurrection theories).
What do we mean by resurrection?
Jesus predicting his resurrection is authentic
Why is the resurrection so important?
Evidence is part of sharing the gospel
The Historical Method: Philosophical standards
The Historical Method: Historical standards
Fact 1. Jesus died by crucifixion
Fact 2 part 1. Jesus' disciples believed that he rose and appeared to them
Fact 2 part 2. Disciples saw and believed
Fact 3. The church persecutor Paul was suddenly changed
Fact 4. The sceptic James, brother of Jesus, was suddenly changed
Fact 5. Jesus was buried (Part 1)
Fact 5. The tomb was empty (part 2)
Conclusion: the J.e.s.u.s. acronym. a way of remembering
Opposing views: Basic responses.
Opposing theories: What are they?
Is the resurrection the best explanation?
Legend/mythic theory assumes the story grew
Nonhistorical genre theories assume it was just a story
Resurrections in other religions
Fraud 1 theory Disciples lied or stole the body
Fraud 2: Someone other than the disciples stole the body
Witnesses went to the wrong tomb
Apparent death (Swoon) theory
Opposing views: Psychological theories.
Do hallucinations explain the accounts?
Do delusions explain the accounts?
Do visions explain the accounts?
Does a Conversion disorder explain the account?
Did they do it for power?
Did Paul have temporal lobe epilepsy?
Opposing views: Some more theories.
What if we combine multiple theories?
Aren't there discrepancies in the Bible's resurrection accounts?
Aren't these testimonies biased?
Why didn't Jesus have a greater impact?
We can never know what really happened? Response
Maybe the resurrection proves nothing?
What about Joseph Smith's revelation?
Aren't Jesus sightings comparable to Elvis and alien sightings?
Do extraordinary claims require extraordinary evidence?
Opposing views: Some more Naturalistic theories.
Naturally speaking: The challenge of naturalism
Only science can prove what is true
Science: No resurrections
Science can explain everything, so we don't need a God
If God exists, he cannot intervene in natural Laws
Science must assume a naturalistic explanation for everything
Even if a miracle occurred, we could never know that it was a miracle
Best explanation: Scoring the theories.
Best explanation: Scoring the theories
Evaluating the Fraud/conspiracy theory
Apparent death theory (swoon)
The Resurrection & conclusion
Accusation: Miracle claims in other religions count against Christian Miracle claims
Probability of an event being from God
Near-death experiences (NDE's) challenge naturalistic understandings
Why was Pilate surprised Jesus died so quickly?